Life Insurance / Final Expense
Whole Life Insurance VS. Term Life Insurance
While most people don't like to talk about it, laying a loved one to rest can involve a potentially high cost. In the past, family members would simply pool their funds or would be able to pay for services over time. Today, however, the average cost of a funeral can exceed $10,000, and most funeral homes require payment in full at the time that their services are rendered.
The most common way to preplan for a funeral is to purchase an insurance policy. The two most common types of policies are whole life and term. The article below compares the two different types of policies. Both types of insurance provide you with financial stability and support upon the death of the policyholder.
How does Whole Life Insurance work?
Whole life insurance is a type of life insurance policy that is guaranteed to last your entire life. This type of insurance policy may also be referred to as funeral insurance or final expense life insurance. These policies are available for purchase until age 89, and typically cover the insured individual until their passing, and they will usually pay benefit amounts of between $2,000 and $50,000; although some policies offer higher sums.
Just some of the costs that can be paid for with the proceeds from a whole life insurance policy include the policy holder's actual funeral service and procession, as well as the insured individual's cemetery plot, headstone, and casket. Proceeds from the policy may also be used to pay off other "final" expenses such as the policy holder's medical bills, probate costs, and unpaid debts such as credit card balances.
When an insured policyholder passes away, the death benefit from the burial insurance will be paid to a beneficiary who is named in the policy. Once the policy proceeds are received, the beneficiary (or beneficiaries) may then allocate the funds to the appropriate service providers and creditors.
How does Term Life Insurance Work?
Term life insurance is a type of life insurance that guarantees a certain amount of money will be paid at the time of the policy holder's passing, so long as the policyholder dies within a certain pre-determined date range. For example, a 40-year-old male purchases a 25-year term life insurance policy. With this policy, he is covered in the event of his death for 25 years. If he dies between the age of 40 and 65, his beneficiary will receive the full value of his life insurance policy. If he dies after the age of 65, his beneficiary will receive nothing.
Term life insurance policies are attractive because they carry a relatively low cost and have much less difficult qualifications than whole life. Additionally, you have the option to renew your policy if your current one expires, allowing you the opportunity to shop around between providers and save some money on your monthly premiums. Term life insurance policies do carry a significantly higher amount of risk than whole life insurance, as you may end up paying your monthly premiums, only to have your policy expire and receive no insurance benefit.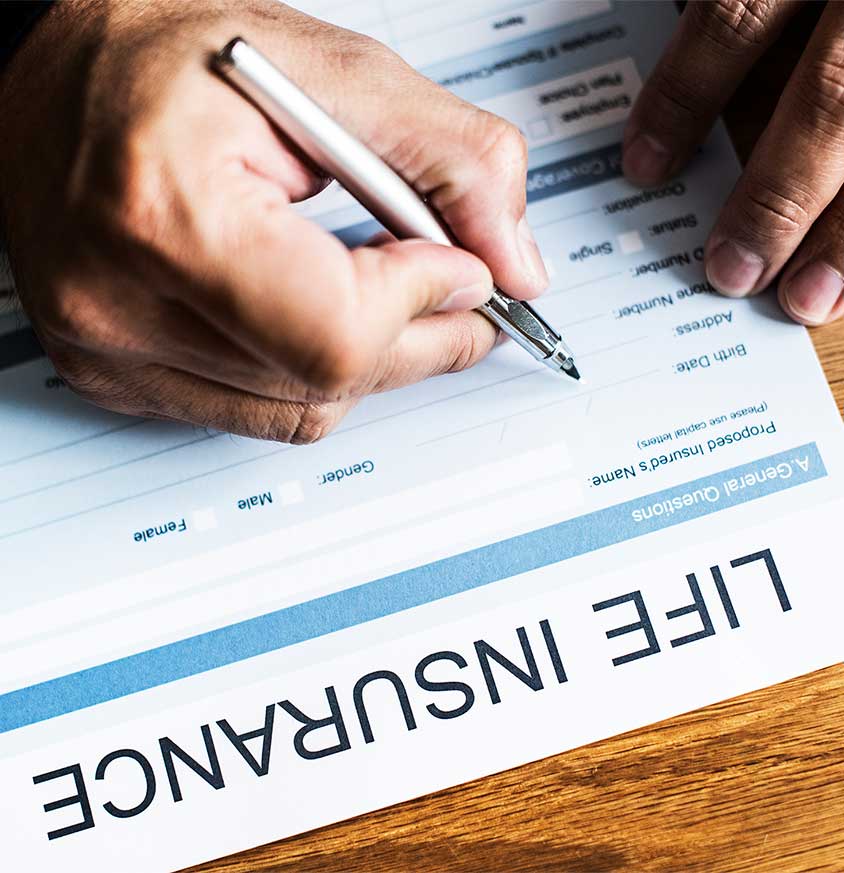 Comparing Whole Life Insurance vs.

Term Life Insurance

.
Many people shopping for insurance are often confused by the wide range of insurance plans offered. It can be difficult to decide which type of policy is best for you, but it is easy to determine which type of insurance is best for you.
There are three simple aspects to consider when comparing burial and life insurance products:
Consider your age
Consider your budget
Consider the policy value that you need
In addition, most regular term life insurance policies will typically require re-qualification for benefits at certain time intervals, as well as an associated increase in premium that is based on the insured's then-current age. Whole life insurance premiums remain constant throughout the life of the policy. There are several ways in which whole life insurance differs from term life insurance policies. First, whole life insurance policy premiums are extremely affordable, even compared to the low rates often charged for term insurance. Second, only whole life insurance offers a guaranteed payout; term life insurance carries with it the risk of not receiving anything. Third, unlike most traditional forms of term life insurance, an applicant for whole life will not be required to go through a health exam in order to qualify for coverage. The individual will simply be required to answer a brief health questionnaire.
Advantages of Owning Whole Life Insurance vs. Term Life Insurance
With the volatility and uncertainty in today's financial markets, simply setting money aside for the future may not yield the amount that is needed at the time of a loved one's funeral. A burial insurance policy, however, will provide an exact amount of funds that can be counted on, giving family and friends peace of mind during an emotionally difficult time. We are here to help you create a policy made especially for your needs and help you decide whether to go with burial insurance versus life insurance. Call a Southern Life Insurance Agent and speak with a licensed representative who can provide you with a free quote on a custom policy.
A number of key benefits can make whole life insurance a better alternative than term life insurance coverage. These advantages include:
Less Stringent Underwriting Requirements – When purchasing a whole insurance policy, an applicant is not required to undergo a medical examination. Although approval is still not guaranteed, the more relaxed underwriting requirements can help many individuals who would not otherwise qualify for traditional life insurance coverage to obtain final expense funds. No medical exam can also lead to faster policy approval time, and thus the obtaining of coverage much sooner than if the applicant was required to go through the traditional life insurance underwriting process.
Affordable – Whole life insurance is usually considered more affordable for many policyholders, as these policies' premiums typically remain constant, as does the amount of the death benefit.
Peace of Mind – Even greater than the actual amount of benefit that is received, is the peace of mind that survivors can have in knowing that expenses will be taken care of. This frees them from worries of major financial matters and allows them to focus on other important matters during an already difficult time.
What is Final Expense Life Insurance?
The basic purpose of final expense life insurance is to financially protect the people you care about.
Final Expense Life Insurance, also known as burial insurance, can provide for your family in the event of your death. If you have dependents, consider what would happen to them if you were no longer here to support them. How would the quality of their life and their future be affected? By planning now, you can continue to provide for your family, even in the event of your death. Benefits can be used to pay for final expenses, pay outstanding debts, or pay for your children's education.
Final Expense Insurance
Before you are able to know what kind of policy is best for you, you should consider what you want in a funeral and determine your needs. Do some research and determine how much the services you prefer would cost. Any costs involved with your service will be covered by your burial insurance policy. Some of these include:
• Casket & Case
• Burial Plot or Vault
• Headstone or Marker
• Service Accommodations & Decorations
• Funeral Flowers
• Procession Costs
• Cremation (if you choose this option instead of a funeral)
Many of these services will be handled by professionals that work closely with the funeral home that produces your funeral. They generally offer packages at a fixed cost, so ask your funeral home about prices and decide how much you need to cover all aspects of your funeral service.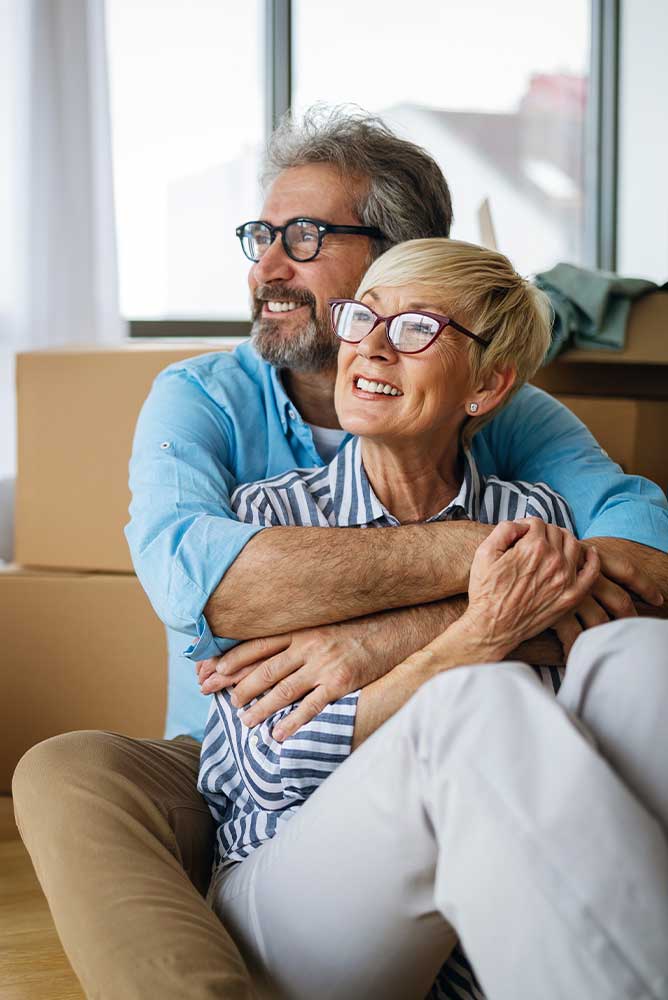 How Much Life Insurance Do You Need? Contact us today and we'll walk through the process and help you find out!
Retirement Planning Services